Are Grandmothers the Key to Solving the Global Mental Health Crisis?
McNULTY PRIZE WINNER
Could the sympathetic ear of a grandmother be the best way to deliver mental health care to communities around the world? In Zimbabwe, a revolutionary but deeply evidence-based model is taking hold, a model which may have the key to making therapy accessible to all: the Friendship Bench.
Instead of making mental health the exclusive domain of psychologists and psychiatrists with advanced degrees, Friendship Bench is training thousands of "grandmothers" (having grandchildren is not a literal requirement) to be community health workers, with training in Cognitive Behavioral Therapy (CBT). By combining the evidence-based success of CBT with the respected role older women play in their communities, Friendship Bench has unlocked the ability to deliver mental healthcare to hundreds of thousands of Zimbabweans—far more than the country's few mental health doctors could ever treat. They receive rigorous training as community health workers and undergo a supervised evaluatory period. They have regular reviews and evaluations, and both the group and individual grandmothers practice a strict commitment to the confidentiality and inclusiveness of therapy.
The big picture is not just about mental health. It's about humans connecting with one another.
The facts and figures around traditional mental health in Zimbabwe are stark. In the nation of 14 million people, there are only 19 psychiatrists, and two psychiatric hospitals. Zimbabweans who pursue the path of becoming accredited mental health professionals also face immense financial incentives to leave—the classic "brain drain" problem. It is also a country whose people bear the scars and traumas of the past, from the brutal and isolated period of Ian Smith's Rhodesia (and generations of war and colonization before that) to the mismanagement, violence, and repression of Mugabe's 37-year rule. An estimated 70% of Zimbabweans suffer from untreated mental health issues such as anxiety, depression, and PTSD. These pathologized labels, however, can be alienating to many people.
Part of Friendship Bench's success has been to replace imported Western terms with culturally appropriate language and concepts. For the most common conditions—depression and anxiety—the term that most people feel fits their symptoms is kufungisisa, or "thinking too much." The Friendship Bench method de-stigmatizes mental health—whether it's trauma, intimate partner violence, or living with HIV, the Friendship Bench provides a welcome opportunity to open up to someone who has seen it all and will not judge.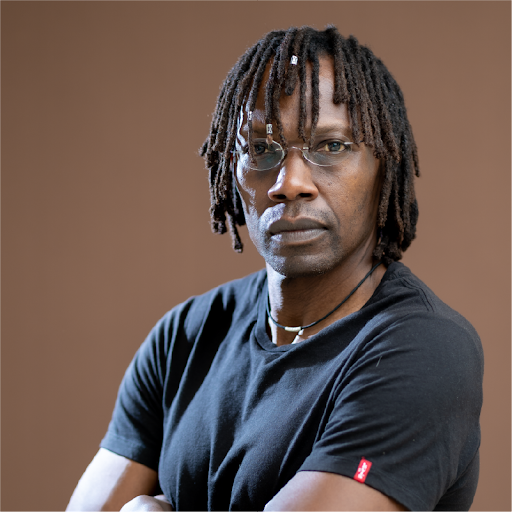 After Dr. Dixon Chibanda lost a patient to suicide in part because she lacked the $15 bus fare to come to Harare, Dixon was deeply affected and came to the conviction that the existing model of care, in his words, "just wasn't going to work." But in a context where there were fewer than one psychiatrist or psychologist per million people, what would? "It dawned on me," says Chibanda, that "one of the most reliable resources we have in Africa… are grandmothers." Trying to create a system so that patients can be better served in their own communities has been Dixon's way of healing his own trauma, and in the process, he has discovered a way for entire societies to heal theirs.
Graduated with a Masters of Psychiatry from the University of Zimbabwe
In 2008, Friendship Bench launches
A 2017 New Voices Fellow at the Aspen Institute
Friendship Bench begins working in partnership with the Zimbabwe Ministry of Health and Child Care
Scaling beyond Zimbabwe
2023 McNulty Prize WInner
The model's success in Zimbabwe has already brought it to new contexts. Zanzibar, Malawi, Vietnam, and Kenya have begun pilot programs of their own. With a combination of face to face and online training, Friendship Bench can train new community health workers anywhere. In addition to CBT, that training includes psychoeducation, counseling skills, mental health literacy, screening methods, problem-solving therapy, and instruction on how to conduct sessions, use diagnostic tools, make referrals, and also to practice self-care. Once trained, grandmothers are receive ongoing supervision and opportunities for deeper training on specific health topics and complex cases. Sessions are randomly observed and assessed (with patients' permission) to ensure quality and accountability.
280,000+
people have received treatment from the Friendship Bench
19
psychiatrists in Zimbabwe for a population of 14 million people
78%
of people treated by Friendship Bench showed significant decrease in depression or anxiety
Mental health is the silent epidemic of our time, and this vision to help communities fill gaps in care and provide interventions that can transform and potentially save lives is commendable.
The data makes it clear why other countries are eager to replicate it. Of 200,000 people who went through treatment from 2016-2022, 78% showed improvement in their screening scores. Friendship Bench has led to over 100 scientific, peer-reviewed publications that support these findings. Not only that, but the research suggests that being treated by grandmothers is a more lasting and effective treatment for depression than most clinical care. It also provides an important role, and income, for elders in their community. Interviews with the grandmothers show an increased sense of belonging, connection, and feeling appreciated by their community.
Following sessions with grandmothers, individuals are invited to join over 400 peer-led support groups, called Circle Kubana Tose or "Holding Hands Together", that combine community group therapy with opportunities to design income-generating projects. By far the most important outcome of Friendship Bench, however, is how it has delivered care at scale in a place where before it was impossible—a discovery that has the potential to revolutionize mental health worldwide.
view all impact stories