CAPTA trains women in Panama City to become self-reliant, empowered, and the most sought-after employees in town
Laureate
Hildegard Vasquez
Impact Area
Women Empowerment, Economy, Financial Inclusion, Economic Justice
McNULTY PRIZE LAUREATE
CAPTA is a five-week training course that gives women self-reliance and economic skills, with modules such as Emotional Intelligence, Leadership, Assertive Communication, Self-Esteem, Health, Personal Finance and more. This program is concurrent with individual psychological sessions and support, as well as free medical tests and exams. The emotional, psychological and social support is as important if not more than the job training. Three quarters of the women in the program are victims of some kind of domestic violence or sexual abuse. Counteracting social views about women's roles enables them to take roles as primary breadwinners, and helps them either change threatened husbands' views or helps them escape abusive relationships.

50
Classes of graduates from 2006-2018
74%
Women who achieve stable long-term employment.
1500
Graduates as of 2018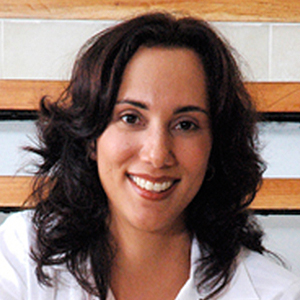 Architect and preservationist Hildegard Vasquez was thrilled to see Panama City's Casco Viejo transform itself into a thriving tourist destination, but knew full well that gentrification can leave local communities behind, especially poor women who are excluded from the formal economy. Hildegard established CAPTA to use the neighborhood's success to dramatically transform the economic and social outcomes of local women. CAPTA does not merely help women find jobs; it gives them the skills, confidence, and avenues to help themselves and their families chart new economic and social destinies.
"Nearly 50% of low-income Panama City households are headed by women, who have an average of 4 children by the age of 25. Achieving economic self-sufficiency is critical to their families' futures."
Following that course, women engage in on-the-job vocational training at their choice of The Panama International Hotel School or Restaurant. Following the 30 modules, job training, and other benefits, the women report greatly transformed emotional and economic satisfaction with their lives and for their children's lives. 74% of graduates remain gainfully employed long-term, with many purchasing their own homes, a crucial measurement of economic improvement. Panama City hotels and restaurants seek out CAPTA graduates, not because of its social mission, but because they are more responsible and skilled employees.
"CAPTA women are highly sought after by the hotel industry, not only they can bring women out of poverty, but because they receive women already trained and equipped with a set of skills that improves performance and stability."
The ripple effects of CAPTA can be felt throughout the community and through Panama. Not only does it share the economic benefits of urban revitalization, it is helping break social mores that hold families back by keeping women at home instead of allowing them to choose their own careers and earning money. It boosts Panama City's supply of skilled native labor, and many of the women go on to found their own hospitality businesses. Most of all, it breaks the cycle of poverty that misogynistic beliefs perpetuate, along with the violence and abuse that accompanies it. A CAPTA graduate is an agent of positive change, not just for her own life, but for everyone in it.
view all impact stories