How Wakami's fashionable products weaved small business ownership by women into marginalized Guatemalan communities.
McNULTY PRIZE LAUREATE
When Maria Pacheco asked to women in rural communities across Guatemala what would change their lives, the primary response she got was opportunity—if they could have the opportunity to make an occupation and change their lives, anything was possible. But the world market didn't penetrate into these villages, so she founded an organization to bridge that.
The idea of a social business that advertises the benefit it brings rural laborers to its upscale customers is not new, but Wakami goes the extra, crucial mile by transforming the women it works with not into employees but into entrepreneurs and agents of change in their communities.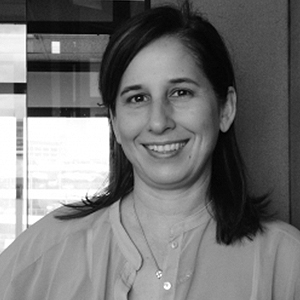 Wakami invests heavily in the women who run the enterprises that supply the products Wakami markets to the world. The women who lead and work in these enterprises receive training in crafting, of course, but also in business and financial management. Wakami also uses its profits to help families gain better access to nutrition and education for their children, which is more affordable with their greater incomes. Once the business is running and and thriving, Wakami helps subsidize access to even more transformational investments—and women are statistically more likely than men to reinvest profits into areas that will help their families and communities—such as water filters, smokeless stoves, and solar panels.
$1.6 Million
Wakami Global annual sales, up from $290,000 in 2012
17
Independent rural businesses incubated through the Inclusive Business Methodology
95%
Producers in Wakami's accessories supply chain who are women
20
Communities involved in Wakami's forestry, fibers, manufacturing chain
230
Scholarships awarded in 2014-2015
$500,000
Direct income to Wakami's rural businesses in the past 3 years
Wakami is a now-global accessories brand that markets the bracelets, anklets, necklaces and more created by the small companies formed by the women they work with. It is organized around two entities: 
1) Communities of the Earth, a non-profit in Guatemala that focuses on giving professional training to groups of rural women, particularly of Guatemala's many ethnic minorities, and guides them towards independent business ownership.
2) Kiej de los Bosques, the "social company" that focuses on designing and marketing the products which the companies founded with the help of Communities of the Earth produce and sell to Kiej. These are marketed under the Wakami brand globally, and provide the income stream that facilitates all the life-changing improvements that this arrangement brings to rural communities across Guatemala.
Put together, this is how Kiej describes the total cycle:
The process starts with rural women that have a dream of having a source of income, and through that, a voice in their community and better educational and nutritional opportunities for their families.
They go through the Inclusive Business Methodology by Communities of the Earth, and come out as a business.
Then they become part of the Wakami Export Value Chain, and start having a source of income.
With the income, through the Wakami Village Platform, they have a menu of products and services that can dramatically transform their lives.
Women use the income from the value chain—and through campaigns Wakami organizes with their customers and supporters around the world—to buy lifechanging products at half the cost, such as water filters, smokeless stoves, solar energy kits, organic gardens, and more.
Together, this creates a multiplier effect as women reinvest their earnings in ways that increase the potential of their families and entire communities. Wakami is a powerful example of how access to markets, when done correctly, is a powerful tool for lifting people out of poverty and empowering those who previously had little voice or control over their destiny.
view all impact stories