Braven Restores the Link Between Education and Economic Mobility in America
McNULTY PRIZE WINNER
For decades, America has told its striving young people that the key to economic mobility is a college degree, but that's not quite true—it's that first job after college that for so many determines their path. For too many bright students from low-income or first-generation homes, young people who did "all the right things" from elementary school through their college graduation, the move from education to employment is also where they suddenly and dramatically fall behind peers from more affluent homes.
Braven closes this gap by creating credit-bearing programs in deep partnership with universities that equip students with critical skills, connect them to local employers for internships and mentorship, and instill the confidence and experience to excel in careers worthy of their degrees.
Together, I believe that we can see the wealth gap in this country shrink, and restore the American promise.
Students from low-income homes and/or students who are the first in their families to go to college earn, on average, 66 cents for every dollar their peers from wealthier homes receive, even accounting for other factors. And for students of color, that gap is even larger. It widens rather than closes over time—that first post-college job is the moment when economic mobility occurs. The reasons for this are less complicated than most intractable social issues; people who grow up in more affluent homes learn the behavior and vocabulary of high-income workplaces through passive exposure and often have access through their families to a wider network of high-quality job opportunities. The end result of these factors is that the very graduates who could benefit most from economic mobility are pushed towards choosing employment that does not actually reflect their educational attainment, not to mention continued structural biases and challenges that perpetuate racism and classism.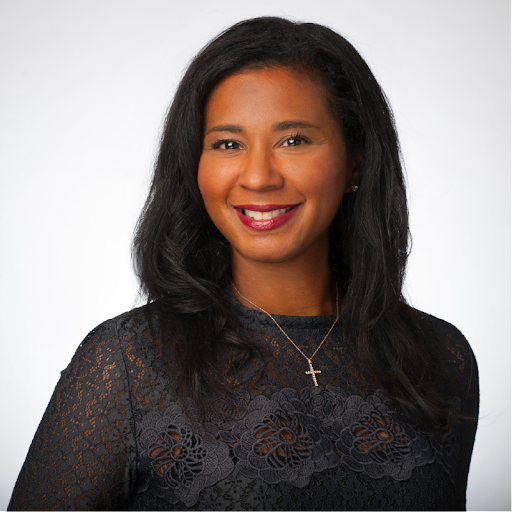 Witnessing her former students work their way from humble economic backgrounds to college, only to find it extremely challenging to land strong first jobs upon graduation like their higher-income peers was especially disappointing to Aimée, who had witnessed the power of economic mobility in her own family's life. After the sudden death of her father put her family on the brink of financial ruin, her mom's hard work gave them back financial freedom. This journey is exactly what Aimée wants for the Braven fellows: a chance to reach the promise of the American Dream of economic mobility like her family did.
Aimée's unwavering dedication and strategic approach stem from her extensive experience at Teach For America, where she worked first as a teacher and then as TFA's Head of Talent. "Aimée is a visionary and an example of what it means to lead in social impact," said Draper Richards Kaplan Foundation Managing Partner & COO Stephanie Khurana. "As a bridge-builder, she has spent years cultivating relationships with universities, corporate partners, community leaders and students to ensure that."
Graduated with B.A in History from Mount Holyoke College
A 2012 Pahara-Aspen Education Fellow
Founded Braven in 2013
2018 McNulty Prize Catalyst Fund Recipient
2019 Obama Foundation Fellow
2023 McNulty Prize Winner
Braven targets large public universities and HBCUs, institutions that often lack the financial resources for a robust career services program. Currently, Braven partners with Rutgers University-Newark, Lehman College in the Bronx, San José State, National Louis University in Chicago, and Spelman College in Atlanta, and is on the cusp of expanding to more schools. Their credit-bearing Accelerator course prepares students for the modern workforce. This includes modules on turning your life story into an asset, matching students with internships and mentors, resumé-building and interview practice, and group projects. Partnerships with local employers supply the mentorship, internships, and connections that replicate soft skills other students get from families. In return, employers get access to local high-quality talent they likely would never have met, and their employees get mentorship experience and leadership development.
$8-12k
Higher salary for Braven Fellows within 6 months of graduation
7,400+
Fellows across all programs.
75%
Graduates out-earn their parents in their first job (compared to the national average of 50% by 30).
Braven's impact on students and communities has been transformative. With a commitment to empowering individuals, the organization has over 7,400 Fellows across its various programs, and aims to serve 100,000 by 2032. Within six months of graduation, Braven Fellows are 14% more likely than their peers nationally to have gotten a job worthy of their degrees, and earn between $8-12k more. In their first job, 75% of Braven Fellows are already out-earning their parents, compared to a national average of only having a 50-50 chance by age 30. Braven collaborates with over 80 employer partners and annually engages some 2,000 volunteers as mentors.
Civil society and government have taken notice; the Atlanta Mayor's office and Chamber of Commerce have made Braven a centerpiece of their economic mobility plans. Braven's work fosters cross-class friendships, vastly increases economic mobility, and promises to restore the link in America between hard work and a better life. In a time when the status quo is leading many to lose faith in the promise of economic mobility in America, Braven is rebuilding the path to the American Dream.

view all impact stories