McNULTY PRIZE WINNER
Rocketship Education is a national network of charter schools whose mission is to transform elementary education through sustainable, high-performing, scalable schools in high need areas.
18
Rocketship schools across California, Tennessee, Wisconsin and Washington, DC.
8,000
Elementary students currently enrolled at Rocketship.
88%
Rocketship students qualify as low-income in their states and cities.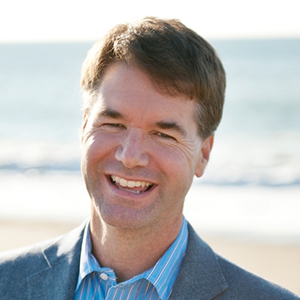 Internet advertising executive John Danner was familiar with the power of algorithms to adapt to individual users and deliver them interesting content—but while serving people better ads is lucrative, designing a better curriculum for kids can change the world. Rocketship Education is a network of charter schools that began near Silicon Valley in San Jose, CA, serving a working class population of many first-generation students. Rocketship's blended learning approach allows a unique focus on individual student needs, dramatically reducing the number of students who fall behind, helping to identify problems for teachers to work on, and propelling advanced students without the massive increase in teacher overhead that would normally entail.
1999: Father Mateo Sheedy of San Jose, CA created a local scholarship only to find that none of the students in his area met the requirements to attend nearby Santa Clara University.
1999: John Danner sells his NetGravity advertising business to DoubleClick.
John helps lobby the Tennessee legislature to pass a charter schools law, helps found the successful KIPP Academy Nashville, and becomes involved in San Jose schools.
The late Father Sheedy's parishioners approach John Danner and Preston Smith about developing a new school model for low-income neighborhoods.
2007: The first Rocketship school opens in San Jose, CA, pioneering a new model for blended learning.
Big challenges can catalyze game-changing ideas.
Rocketship pioneered the hybrid school model, which augments outstanding classroom teaching with an innovative combination of tutors and technology to individualize learning and meet the specific needs of each and every student. A key differentiator of Rocketship's blended learning approach is that online learning reinforces students' core skills acquisition, which enables teachers to use classroom time to strengthen students' critical thinking skills. Before co-founding Rocketship in 2006, Danner's career in education included working for the successful passage of Tennessee's 2002 charter school law, founding and directing the high-performing KIPP Academy Nashville, co-founding the Sacred Heart Nativity School in San Jose, and teaching second graders with limited proficiency in Nashville's public schools. Prior to his work in education, Danner was founder and CEO of NetGravity, an early market leader in Internet advertising software.
The radical innovation embedded in Rocketship's approach to individualizing instruction and strengthening educational leadership will transform public education as we know it.
view all impact stories