India's boom was confined to cities until Aspire cracked the employability code
McNULTY PRIZE WINNER
​Aspire gives youth studying in semi-urban and rural educational institutions the knowledge, skills and behavioral skills to gain employment and succeed in their chosen career.​
100+
Universities and schools offering Aspire courses and products across 16 Indian states.
63,000
Students trained through Aspire.
15
Different coursework products offered in employability, leadership and entrepreneurship.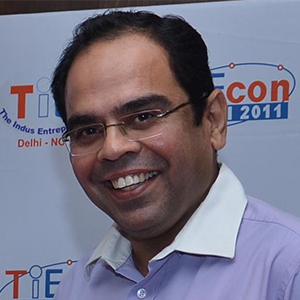 After a successful career in business process management at WNS Knowledge Services, India's first outsourcing company to list on the NYSE, Amit Bhatia saw what successful global companies need from workers. He also realized that while India's most advanced cities were booming ahead, rural and mid-sized cities were failing to produce employable young people. Amit committed half of his savings to start Aspire India, providing employability training to allow all Indians to join the economic boom.

Amit has a successful corporate career at McKinsey, American Express and WNS Knowledge Services.
2007: Amit transitions and founds Aspire India to give employability education to Indians left out of the growing economy.
2012: Aspire reaches its first 50,000 students.
Amit moves on to lead India's Impact Investors Council, and in 2017 is named the CEO of the Global Steering Group for Impact Investing.
We are giving individuals with aptitude and desire the opportunity to develop their potential. By making jobs accessible outside big cities, we are tapping India's hidden talent.
Aspire helps Indian students from smaller towns and cities get the practical skills needed to succeed in jobs at top-tier companies. Aspire has developed online learning products, which are used by colleges and schools in coordination with Aspire's trainers. In creating its two-year training program, Aspire partnered with corporations to identify the specific skills needed for entry-level jobs. Furthermore, Aspire connects its graduates to potential employers across India. Aspire has trained over 63,000 students across 100 institutions in 16 Indian states.
view all impact stories