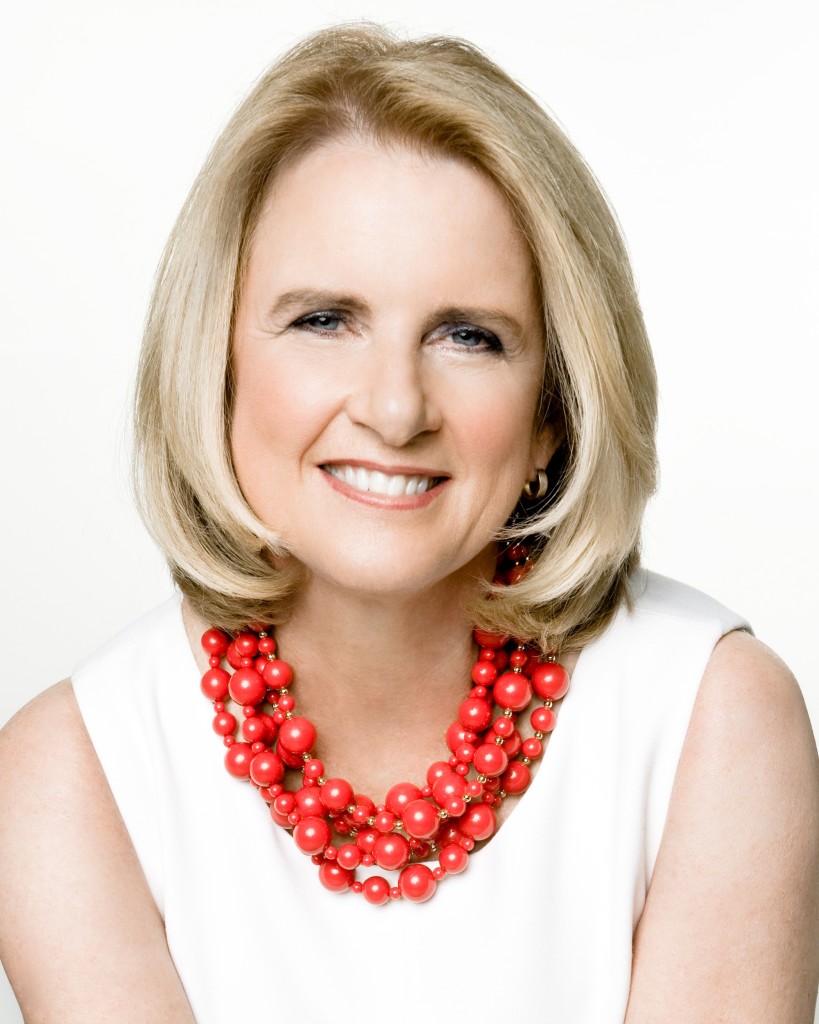 Anne Welsh McNulty has been a leader in the financial sector for over 30 years, and has invested over $30 million in the last 10 years in elevating entrepreneurial leaders and nurturing promising students as co-founder and president of the John P. and Anne Welsh McNulty Foundation. A trailblazer for women in finance, Anne rose through the industry's ranks to become a managing director of Goldman Sachs and a senior executive of the Goldman Sachs Hedge Fund Strategies Group. In 2001, she and her late husband John founded the private investment firm JBK Partners, where she serves as managing partner. Driven by the belief that one person can instigate powerful waves of change, Anne's career has integrated her pioneering success in finance with a philanthropic mission to amplify the work of other leaders worldwide.

In memory of her husband John P. McNulty, Anne established the McNulty Prize to recognize and support individuals successfully addressing barriers to health, education, and economic opportunity in their communities. For over a decade, jurors including former Secretary of State Madeleine Albright and Bill Gates, Sr. have selected leaders in more than 25 countries whose efforts include providing job training for women in Panama City, boosting the effectiveness of South Africa's school meals program, and providing over 40,000 pairs of eyeglasses to public school students in Baltimore and New York City. The McNulty Foundation has devoted nearly $5 million to these crucial initiatives.
At the beginning of her career, Anne was one of five women hired in a class of 50 at her first accounting job, and the only woman remaining at the end of the year. Her experience defying gender stereotypes to succeed in finance inspired her to dedicate more than $18 million over the last three years to leadership development among students, predominantly women, in science, math, and business. She founded the McNulty Scholars Programs at St. Joseph's University and Hunter College, which propel young women toward leadership positions in male-dominated fields.
Anne was born in Philadelphia, where she attended Villanova University, obtained her MBA from Wharton, and began a partnership of 37 years with her late husband John. She established the Anne Welsh McNulty Institute for Women's Leadership at Villanova University and the McNulty Leadership Program at Wharton to cultivate leadership at her alma maters. Anne is a mother of three, all proud graduates of the University of Pennsylvania.
Anne serves on the Board of Trustees of the Aspen Institute and the American Academy of Rome, and the Board of Overseers at the Wharton School. She is a former Trustee of Villanova University and a member of the Advisory Council for Harvard Kennedy School's Mossavar-Rahmani Center for Business & Government and Ashesi University. She is also a member of the Board of Directors for the Child Mind Institute in New York, a Trustee of the Naples Winter Wine Festival benefiting children's charities in Collier County, Florida, and Founding Steward of B Lab Global.
Anne earned her MBA in Finance & Insurance from the Wharton School at the University of Pennsylvania, and was valedictorian of her graduating class at Villanova University, where she recently received an honorary doctorate. She was an Advanced Leadership Initiative Fellow at Harvard University in 2015, and a Distinguished Careers Institute fellow at Stanford University in 2017. Through lasting connections with her alma maters and endeavors to support bold problem-solvers worldwide, Anne has built her legacy upon cultivating the next generation of leaders.