Under One Roof is improving health and economic outcomes with place-based community development
CATALYST FUND AWARDEE
Healthcare executive Margaret Lapiz is working directly with over 100 community leaders to create an integrated hub for improving health outcomes and economic opportunities for farmworkers in California. Under One Roof is a unique model demonstrating how systems change and development can be genuinely community-led, ensuring an equitable approach to health and well-being for those historically underserved.

I grew up the child of immigrant farmworkers, and spent every summer of my youth in the fields. I knew my venture would be devoted to farm-working families and communities.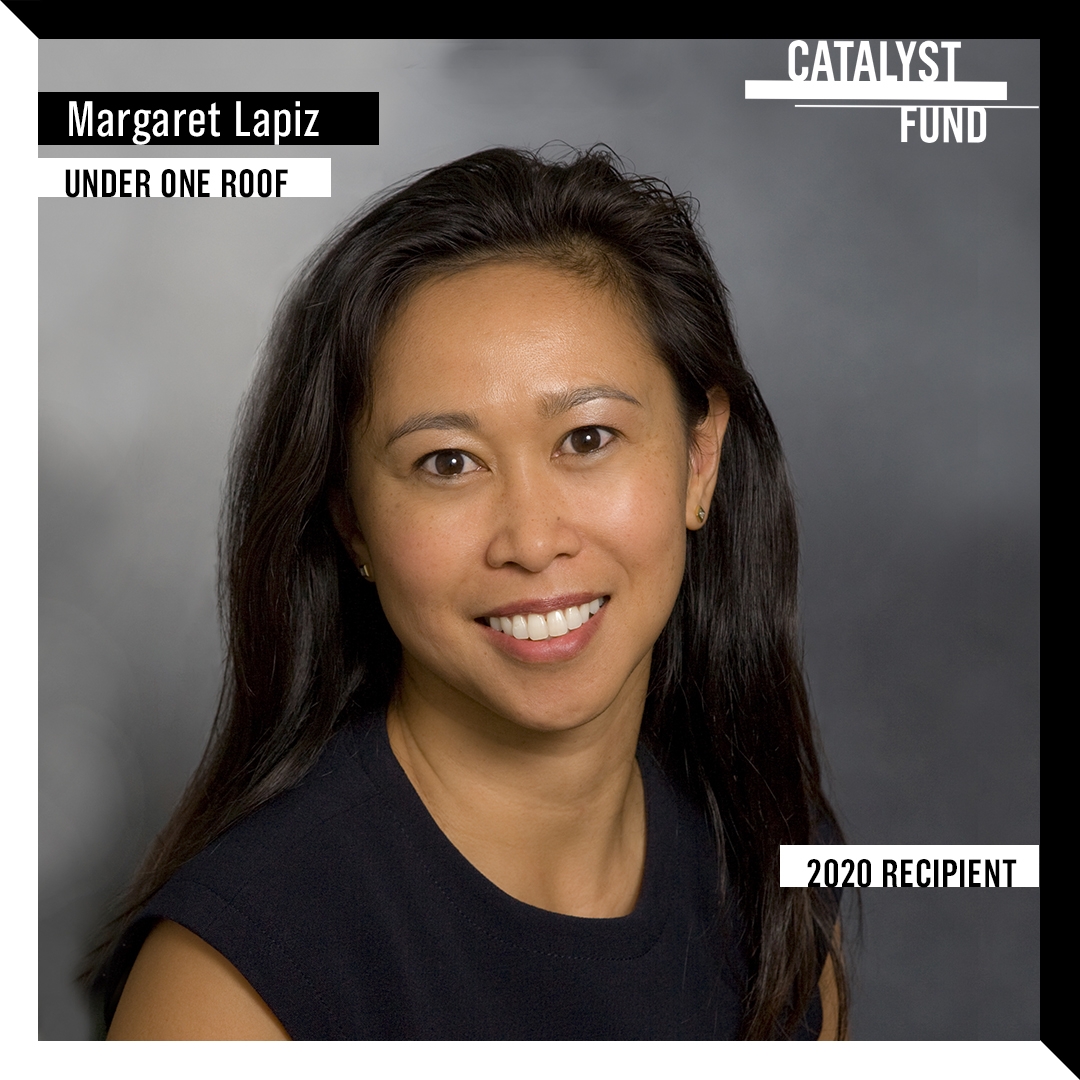 Margaret Lapiz has 25 years of executive experience in health care operations, strategy, finance, and talent management. Lapiz previously served as executive vice president of strategy and integration for Kaiser Permanente. She has served on the Board of Directors for Mid-Atlantic Permanente and the UC Davis Foundation. Lapiz currently serves on the advisory boards of the Asian Pacific Fund, Health Career Connection, and Women and Philanthropy.

40+
Local health, non-profit, private & public sector leaders organized in March for COVID response
30%
Watsonville residents living below the poverty line
50%
Watsonville residents who are unbanked or underbanked
view all impact stories