Armed with saplings, theOtherForest is turning scraps of land into healing forests
Beirut is one of the world's least green cities—the World Health Organization recommends cities have at least 12 square meters of green space per person, and in 2018, Beirut had only 0.8 square meters per person. But that is beginning to change, thanks to TheOtherForest, an innovative solution that enables citizens to reclaim land by planting micro-forests, bringing with it environmental, biodiversity and community benefits. TheOtherForest was founded by the award-winning Lebanese architect Adib Dada, with the shared goals of reducing urban alienation, making urban spaces healthier, and restoring a connection between cities and the environment they are built upon by creating generous and regenerative spaces.
I believe in the power of making - hands-in-the-soil work - to viscerally reintegrate people within the web of Life. And that's how we can shift mindsets and effect regenerative change.
What makes it work is the 'Miyawaki Forest' method: extremely dense plantings of native trees which force competition and rapid growth among the plants. The small forests require active watering for three years, after which they can retain enough water to grow independently, even in Beirut. Using marginal tracts of land, like small triangles between roads, helps citizens reclaim treeless public spaces. The benefits are multifaceted. Parks and trees reduce the "heat island" effect of cities, they reduce particulate pollution, and they improve the land's ability to retain water during droughts and absorb water without flooding or eroding during storms. For people, these are crucial "third spaces" that are not dominated by government or commerce for people to interact and socialize. So far, this regeneration has spread to 12 projects across Lebanon, and they are expanding throughout the Middle East. TheOtherForest has planted almost 4,000 sqm of urban forests, and catalyzed ecological & psychological healing among communities.
28
different native plant species planted
4.7 million
hectares of forest lost per year across the globe
10,815
trees and shrubs planted by theOtheForest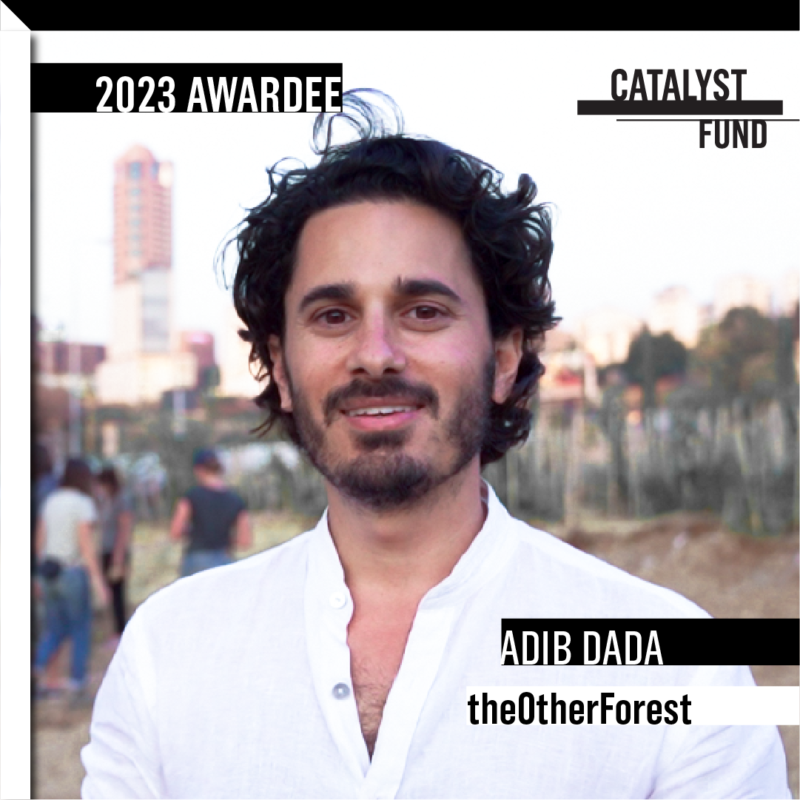 Adib Dada is the founder of theOtherDada Regenerative Consultancy & Architecture. Adib was named on GOOD Magazine's GOOD 100 list for theOtherForest project Beirut RiverLESS, which planted urban forests alongside the Beirut River and across the city—one of the least green urban spaces on the planet. Adib is a Fellow of the Middle East Leadership Initiative and a member of the Aspen Global Leadership Network.
view all impact stories