Water From Sunlight: 'Hydropanel' Brings Clean Drinking Water Ownership and Access to Communities
McNULTY PRIZE WINNER
Water is vital to our existence, and its importance will only rise as pressure on freshwater supplies grows. Currently, about 2.4 billion people cannot access safe drinking water in their homes, and about 1 million people die every year from waterborne diseases. The areas without water infrastructure are, by definition, largely without resources or political power, have experienced historic neglect, or lack control over their own water resources. Water issues are growing at a fast rate—by 2025, we are expected to have a deficit of about 40% of the water we will need.
Enter the hydropanel.
This technology, invented by MIT-trained materials scientist Dr. Cody Friesen and his team, is manufactured by the public benefit corporation he founded and leads, SOURCE Global. The hydropanel makes, stores, and dispenses clean drinking water—all from harnessing the resources of sunlight and air. This technology functions without any other infrastructure, anywhere in the world—even in remote, low-humidity locations. While there exist water extraction systems that can generate more water, none can do so in such dry conditions or without depending on fossil fuels.
Through technology, communities around the world can regain ownership over water access and security. At SOURCE, our mission is to make drinking water an unlimited resource for all.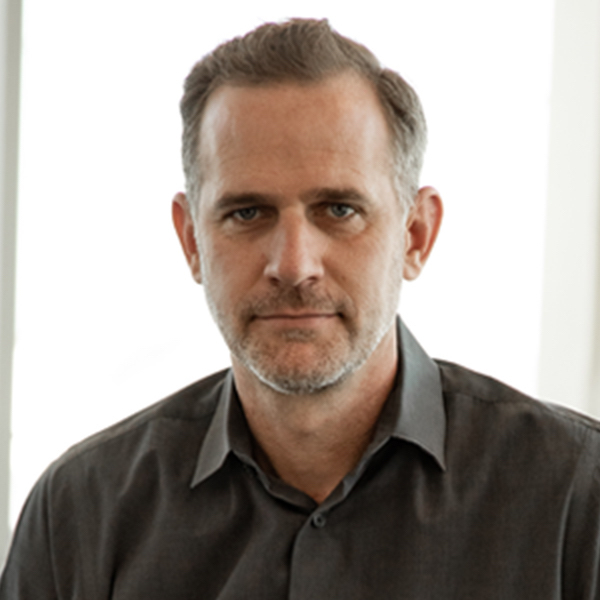 Cody Friesen has always understood the importance of water. "I grew up in the Sonoran Desert where water scarcity drives how life comes to be. So, the energy-water-food nexus has been a center point of how I think about the world." That nexus has also been the center point of Cody's career; since receiving a P.h.D in Materials Science and Engineering from the MIT, Dr. Friesen has launched multiple renewable energy companies. He is a Professor of Innovation at Arizona State University's School of Engineering, a fitting title for someone who has been granted 72 US patents. Some of those are for the hydropanel. "How do we make equivalent these two things that are so critical to life–air and water?" asks Cody. "Air, you just take a breath. Water, you wait for the government to give it to you, or you go buy it from the store. How do we make water, potable drinking water, as easily accessed as just taking a breath? That's what we're doing at SOURCE."
Graduated with a Ph.D. in Materials Science and Engineering from MIT
A 2015 Henry Crown Fellow
2019 Winner of the Lemelson-MIT Prize for Innovation
SOURCE becomes a Public Benefit Corporation in 2020
2022 McNulty Prize Winner
2.4 billion
people lack access to safe drinking water across the globe
over 50%
of the world's population may experience water stress by 2050
200 millon
daily hours spent by women and girls fetching water
SOURCE is rapidly scaling and growing their customer base of governments and utilities, NGOs, private residents, and commercial businesses. Their core focus, however, is to reach people that lack access to clean drinking water, primarily indigenous communities and other remote and distressed populations. For historically neglected communities, ownership over water supplies often offers more than just a biological necessity. For example, women and girls around the world spend about 200 million hours per day walking to fetch water. Now, with the hydropanel, these women and girls can spend their time in other ways, such as pursuing education or earning an income. In a project with the Navajo community, families estimated that they saved $30-$60/month, which they would have otherwise spent on plastic bottled water. In addition, SOURCE often hires local talent for the installation and maintenance of these panels, which brings these communities a stable source of employment. There are environmental benefits too—in 2021 alone, SOURCE estimated it avoided 3.1 million plastic water bottles' worth of waste.
18,000+
people receiving drinking water from SOURCE hydropanels
450 projects
in communities across 50+ countries
37 million
kilograms of plastic offset by SOURCE
SOURCE currently partners with communities across 54 countries on 450 projects. They are manufacturing 1,000 panels a day, which each have an estimated lifespan of 15 years.

Dr. Friesen is on a mission to secure perfect drinking water for every person in every place. "When we're successful at SOURCE", Dr. Friesen says, "drinking-water stress will be a thing of the past. We want people to be able to have access to water in the same way they have access to the air that they breathe. When we show up, we bring people water, in a way that gives them full agency over that resource."
view all impact stories