Latinos For Education is cultivating a pipeline of leaders who will advocate for educational equity
CATALYST FUND AWARDEE
Education advocate and entrepreneur Amanda Fernandez is creating pathways for Latino leaders in the education sector, bringing diverse talent into positions of influence and ensuring educational equity for all. Having built a network of over 3,000 leaders, and a Fellowship impacting the lives of over 200,000 students, Latinos for Education is poised to advocate nationally and activate the collective Latino voice on issues affecting students and families.

Now, more than ever, it is critical that the Latino voice is front and center in decisions about the education of our students.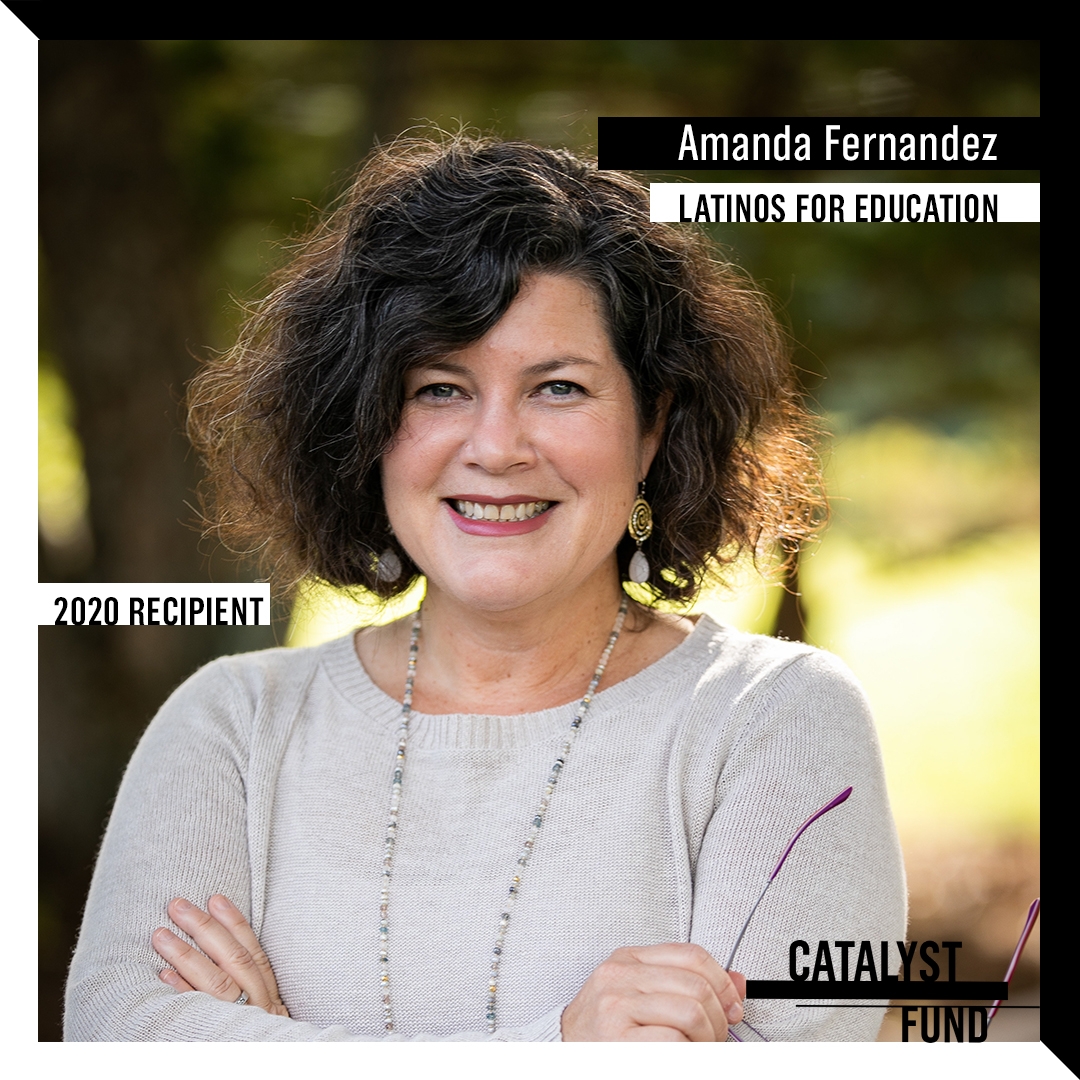 Amanda Fernandez's 25+ year career in talent development, diversity, community engagement and strategic planning includes serving as the VP of Latino engagement at Teach For America and as a Director at the Bridgespan Group. She credits the Pahara Fellowship at the Aspen Institute for sparking the launch of Latinos for Education, with its open discussion of personal values and issues of privilege and responsibility. Those discussions helped Fernandez renew her commitment to working alongside Latino students, teachers, and families. El Planeta has twice named her one of the 100 most influential Latino leaders in Massachusetts, and she's a Senior Fellow at FutureEd.

3000+
education leaders in their network
2%
School leadership positions held by Latinos, and only 4% of educational board members
120
Leadership Fellows already working in MA and Greater Houston school systems
view all impact stories