EastMojo fills a journalism void in the remote but crucial Northeast region of India
Journalist Karma Paljor and entrepreneur Tanushree Hazarika founded EastMojo to be the first digital news outlet dedicated primarily to Northeast India, a region of over forty-five million people that has long been overlooked by India's national media. The 'Land of the Seven Sisters' home to seven states is remote, connected to India only by a thin strip of land to the north of Bangladesh and is home to many long-neglected indigenous populations. This physical and cultural separation means Northeast India's voice goes unheard in national conversation, and a lack of a healthy fourth estate to investigate problems — a void that increasingly gets filled with dangerous rumors on social media. Now in operation since 2018, EastMojo has almost 1 million unique monthly visitors and ensures this vibrant and crucial region has a voice in the national dialogue.
EastMojo gives voice to 'the eastern opinion' locally and across India.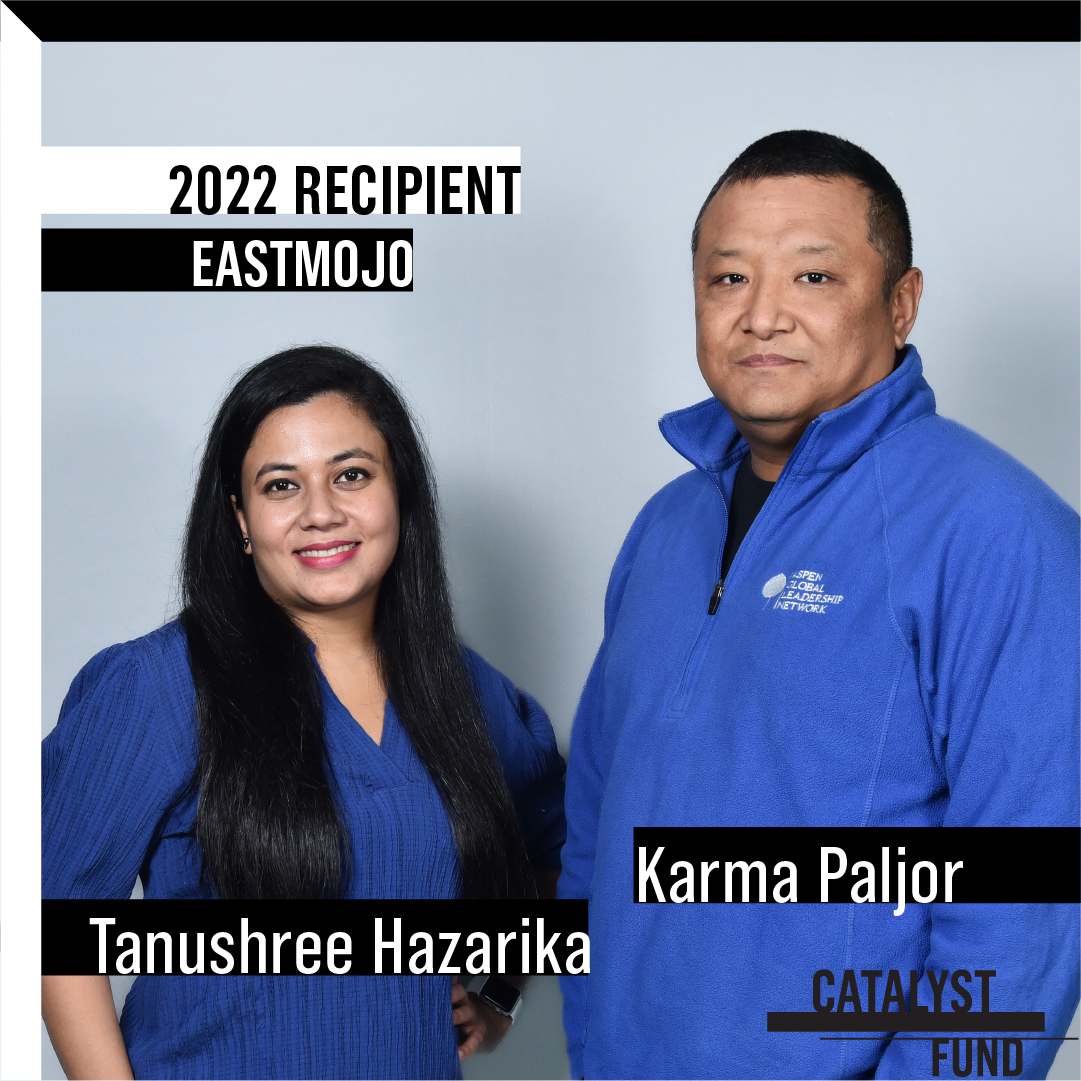 Tanushree Hazarika is an entrepreneur and leader in the journalism sector for Northeast India, having directed the region's largest English-language magazine, Eclectic, since 2007. Karma Paljor has won multiple prominent awards for his work in television business journalism on the national stage. Both leaders hail from the region and have deep media experience, allowing them to build Northeast India's leading digital outlet in just three years.

1 million
monthly website visitors
1st
digital news outlet to cover the Northeast extensively
45+
million people in Northeast India
view all impact stories