When disaster strikes, East Harlem COAD helps neighbors have each others' backs
When Hurricane Sandy struck the New York region in 2012, it was a brutal reminder both that East Harlem is very at risk during disasters (it's one of NYC's most flood-prone neighborhoods), and that a legacy of under-investment and neglect made its vulnerability worse. This was driven home again when the first wave of COVID struck, and a neighborhood disproportionately full of essential workers found themselves without resources, without assistance, and largely without attention. East Harlem COAD, founded by physician and public health equity expert Dr. Ann-Gel S. Palermo, aims to rectify this disparity in public investment by creating a support network of business owners and community leaders who could lead coordinated response to disasters and emergencies. This is especially effective in neighborhoods with histories of mistrust with authorities, as aid and information can be delivered to the community by those with the most trust.
70%
of residents identify as Black and/or Hispanic
100,000+
residents in East Harlem
34%
of residents live below the federal poverty level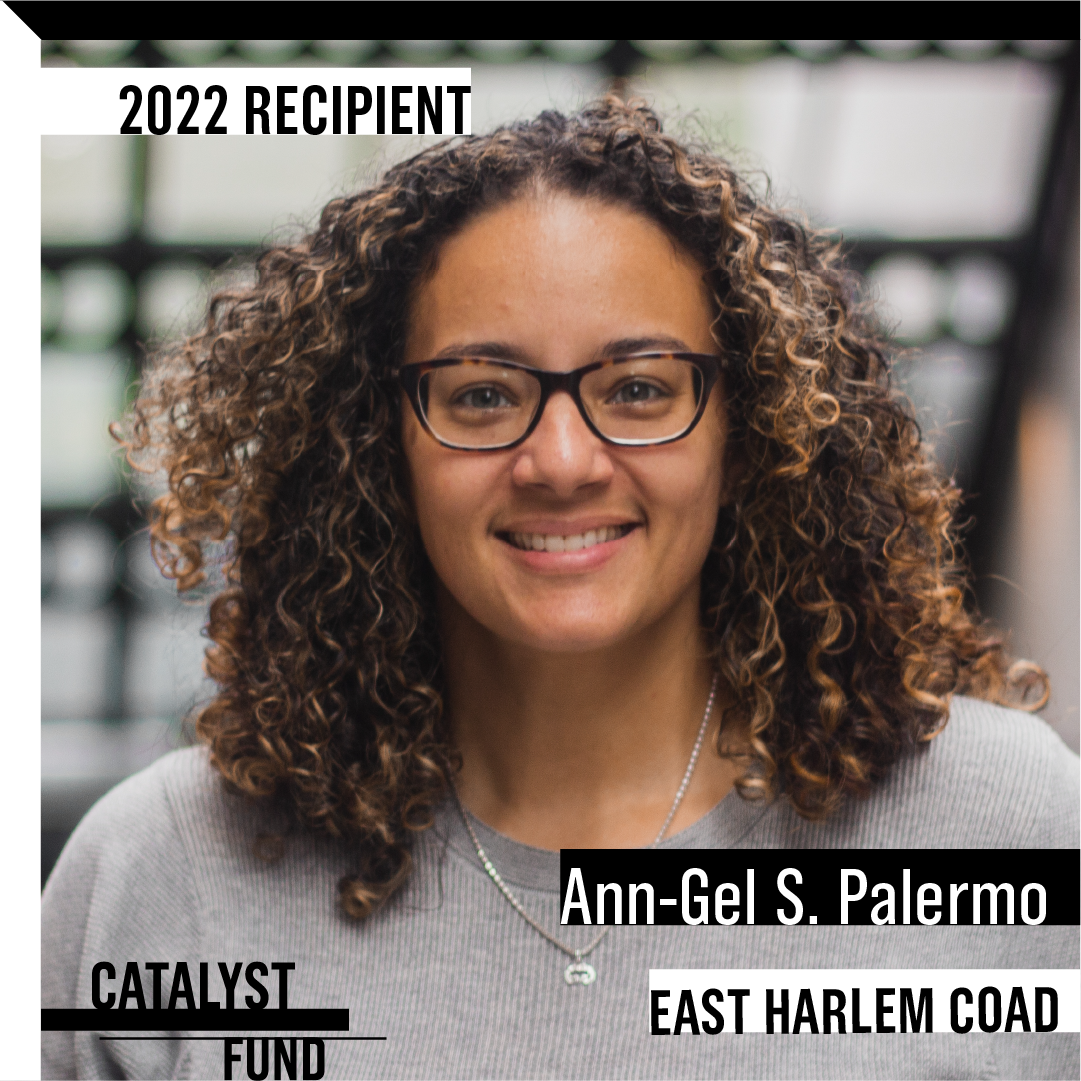 As the chief Equity, Diversity, and Inclusion officer at both Mt. Sinai hospital and the Mt. Sinai School of Medicine, few people know more about how public health systems and legacies of inequalities interact in New York City than Dr. Ann-Gel S. Palermo. With a masters' from the University of Michigan's School of Public Health and a doctorate from Hunter College, Dr. Palermo has spent her career making the practice and education of medicine more inclusive.

Our vision is to create an East Harlem that is prepared and safe, by facilitating a systems change in emergency management and focusing on hyperlocal response planning to disrupt structural racism.
view all impact stories