How Aequitas Health is changing the cut-throat world of med school to reward students tackling health inequities in their communities.
In the competitive world of medical school, there are incredible pressures and incentives to publish papers, earn awards, and be admitted to academic societies in order to land the best residencies. These are all worthy and valuable pursuits, yet some students in medical school dedicate hours of volunteer work in underserved communities—often their own—to improve health equity, and few are recognized for it. Dr. Benson Hsu saw how this gap penalized medical students in his home state of South Dakota, many of them Native Americans or other under-represented students, who spent time giving back.
Physicians need to work on the front lines delivering compassionate, effective care but they also needed to lead fundamental change in the system and in their communities to achieve health equity.
Building off his own experiences, Dr. Hsu founded Aequitas Health to recognize students who work on health equity. The chapters are structured similar to an honor society; Fellows selected for chapters must complete health equity projects that address disparities within the local community, as well as publish their work in Aequitas Health Journal. Growing rapidly since its creation, students have tackled projects ranging from advocacy discussions, to service on Native American Reservations, as well as published work on topics such as physician resilience and suicide, reproductive health, patient trust, and community medical literacy.
50+
Aequitas Health fellows
$320 billion
annual cost of inequities in US health system
9
medical schools with Aequitas Health chapters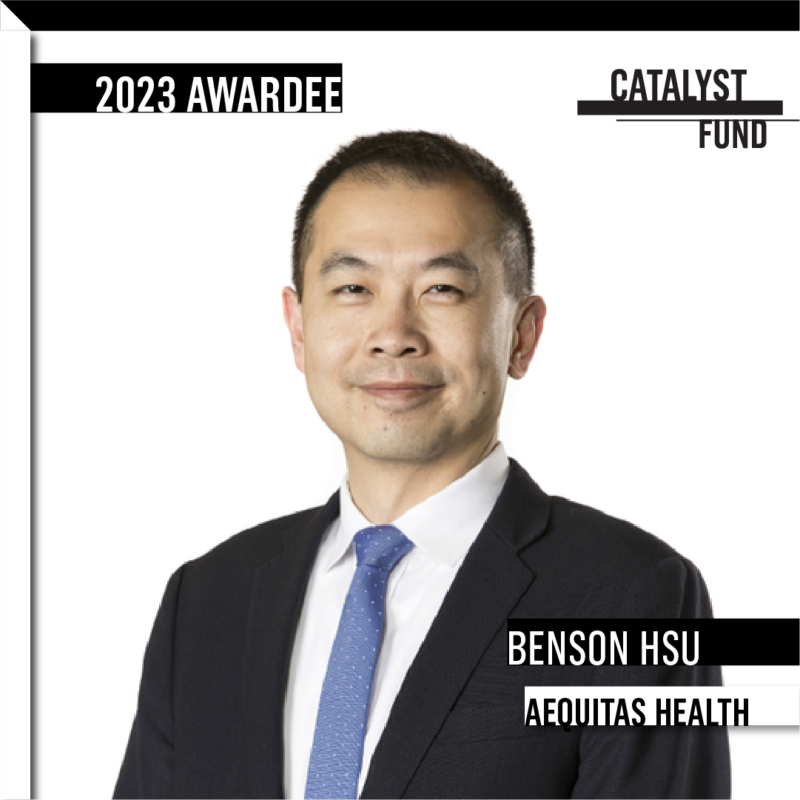 Dr. Benson Hsu is the Co-Founder and Chair of Aequitas Health. A professor of pediatrics at the University of South Dakota Sanford School of Medicine and a pediatric critical care physician at Sanford Children's Hospital in South Dakota, he is uniquely positioned to address systemic healthcare inequities. He is a TEDx speaker, a Bush Fellow, a Fellow of the Health Innovators Fellowship, and a member of the Aspen Global Leadership Network.
view all impact stories