Redefining philanthropy and social entrepreneurship with 'patient capital'
McNULTY PRIZE LAUREATE
The Acumen Fellowship Program is training the next generation of moral leaders for social change. The Program builds moral leaders tackling poverty and injustice around the world. The one-year program, which will be expanding from three to 15 geographies by 2020, connects and cultivates the next generation of social change agents with the audacity and skills to address the problems of poverty.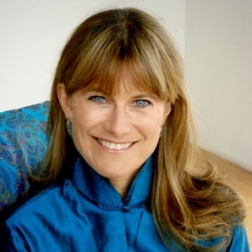 Jacqueline Novogratz's impressive private-sector background prepared her to excel in revolutionizing the way the world looks at global finance. In 1986, Jacqueline left a successful career on Wall Street to help open Duterimbere, Rwanda's first microfinance institution. She then published The Blue Sweater: Bridging the Gap between Rich and Poor, which went on to become a United States bestseller. Jacqueline continued her work of using creative methods of financing to encourage development by starting Acumen.
Acumen has driven and defined the field of impact investing - using capital investments to generate both profit and social good. Acumen's model intentionally moves away from a dependency on philanthropic donations and toward empowering and enabling individuals to build their own solutions. The organization is expanding its "Patient Capital" model through its Global Fellowships Program, a leadership development program "designed to connect and cultivate a pipeline of social changemakers who are committed to tackling poverty in their communities".
Through the Fellowship's year-long comprehensive training structure, participants develop leadership skills, refine their venture models, and forge connections with changemakers across their region. The Fellows Program is expanding Acumen's reach, deepening and diversifying their global initiatives. The program is on track to scale from 5 to 15 regions by 2020.
view all impact stories