How the Ubumuntu Arts Festival brought storytellers together amid the pandemic.
This article was originally published in the New Times Rwanda here.
Of all the events to hold during a pandemic, a gathering of artists, poets, and performers from around the world seems among the most impossible to pull off, but for the Ubumuntu Arts Festival, the show must and did go on. Founded by leading Rwandan artist Hope Azeda in 2015, the Ubumuntu Arts Festival in Rwanda has been bringing together storytellers, playwrights, actors, musicians, dancers, and other artists from around the world to share and perform groundbreaking work dealing with major social traumas such as: racism, police brutality, government repression, sexism, sexual violence, and genocide. In 2020, despite the difficulties presented by the current moment, its message was needed more than ever.
Ubumuntu means "Being Human," and what that means is the central question of the festival and all its performances. It is also, despite the weight of its themes, a space of light and hope, of reconciliation and moving forward. It is held annually at the Kigali Genocide Memorial Center during the final week of Rwanda's 100 Days of Remembrance, the period of the year dedicated to memorializing and processing the genocide that wracked the nation in 1994.
This year's theme was 'STOP, BREATHE and LIVE,' a fitting title for artists coming together virtually from a world on lockdown. Poets, playwrights, actors, dancers, writers and speakers shared the art, performances, and writings they had created in response to the challenges facing their respective home societies. Far from being a diminished event, in many ways this year's theme allowed Ubumuntu to perform on its largest stage yet. The digital submissions from around the world underlined the ways in which every performance was originating from a specific context, asking the viewer to travel back along the fiber optic cables and place themselves in the shoes, the setting, and the culture of the performers and to understand them where they are. This year also saw the festival have its first Unconference (informal conference). This was hosted on the first day of the festival - 17th July and featured 4 panel discussions with speakers scattered across the globe covering topics such as arts and resilience and identity and acceptance.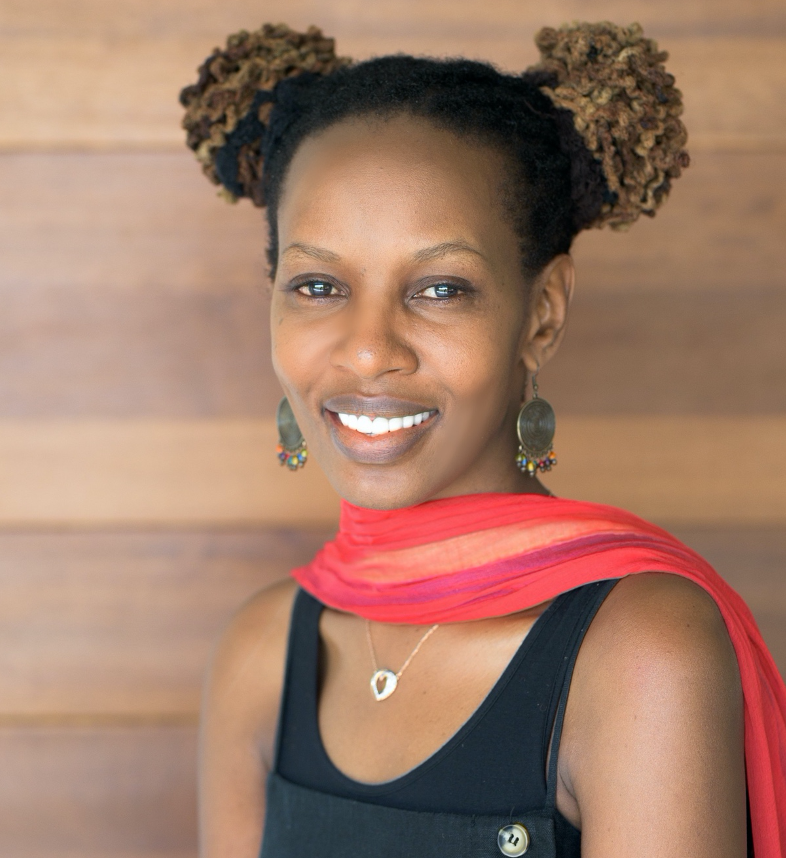 Ubumuntu has its origins in both the history of Rwanda and in the story of Hope Azeda, the playwright, poet, activist and leader who founded it. Azeda grew up in Uganda as the child of Rwandan refugees, returning to her parents' country in 2000. Hope has been a poet and storyteller since adolescence, and her return was in part prompted by a Rwandan official who saw her first play, which she created at university in Uganda, and asked her to come home. She was commissioned to create a work for the 10th anniversary of the genocide against the Tutsi, in 2004.

At the time, Rwanda's arts scene was underdeveloped, and she had to found a theater company to put it on - Mashirika Performing Arts. Now, 20 years later, Mashirika is Rwanda's premiere theater outfit, but not it's only one, just as Hope is one of Rwanda's leading artists, but hardly alone. When Ubumuntu began in 2015, it was a daring but fitting choice to hold it at the Kigali Genocide Memorial Center. It is, after all, not a memorial in name only - many victims of the 1994 genocide rest there. As Hope told UAE's The National, "It's still very challenging," to put on the festival at the memorial. It "is not a place that people are accustomed to. It's very special in Rwandans' hearts because there are people buried in this space." Despite this, Hope believes the symbolic value of the spaces encourages Rwandans to engage and process the history while watching performances, which she calls "public introspection." Says Hope, "it crosses into your own internal conversation."

Every year, the circle of nations sending performers to Ubumuntu grows, as do the themes it tackles. Reconciling the inhumanity of violence with what "Being Human" means continues to be the central question these artists and thinkers tackle. That violence takes many forms; violence of neighbor on neighbor, of police on communities, of governments against people, of nations against each other, and of humankind against nature, and so on. This year has tremendous relevance, especially in the United States with Black Lives Matter forcing a reckoning with how police and communities interact, and the legacy of racism more broadly - and these protests have reverberated throughout many other countries as well - but also for the world as a whole as we face a common struggle to protect each other against a pandemic. Ubumuntu is and will always be a place to confront tough issues, just as it is a place to remember what humanity is capable of. For every count of ugliness levied against humanity, there is an artist, a philosopher, a dancer, a person to answer it with profound and provocative beauty.
view all ideas