Chronicle of Philanthropy features Anne Welsh McNulty for "Helping Women Become Leaders"
She Faced Sexism at Work. Now She's Helping Women Become Leaders.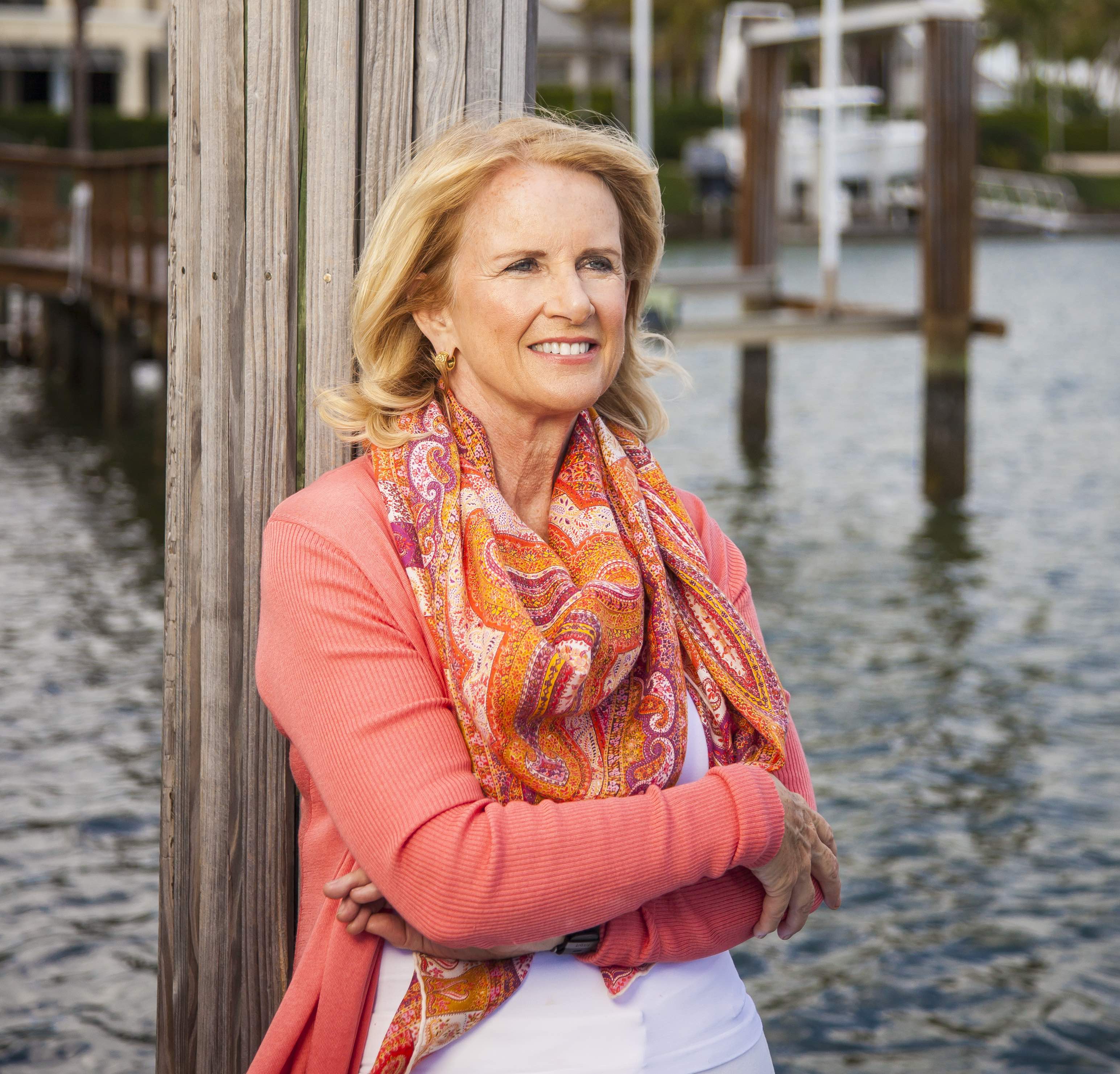 It's hard for Anne Welsh McNulty not to laugh a little when she considers the name of a leadership program she seeded with a $5 million gift to her alma mater, Villanova University.

"The very modestly named Anne Welsh McNulty Institute for Women's Leadership," she says ruefully.
While the name makes her a bit uncomfortable, it is a fitting capstone to a long and successful career in finance. She rose through the ranks of financial firms, eventually starting her own investment-management shop and becoming a managing director at Goldman Sachs Group.
It's also a resounding rebuttal of the derisive messages she heard again and again when she started in finance in the 1970s, one of just five women in a class of 50 incoming auditors at a prestigious Big Four accounting firm.
"My supervisors would criticize me. Men would comment on my looks. Several people would often make comments about how I was taking a man's job away," McNulty recalls.
One male supervisor in particular stands out for his mistreatment. He belittled McNulty in front of clients and often told her that her work was terrible.
McNulty was far from alone; other women in the firm experienced similar bias. By the end of that first year, the four other women in her group of new auditors had either quit the practice or been fired.
Like an Impostor
Meanwhile, the firm's senior female accountants refused to offer advice or mentorship. They were already working overtime to prove themselves, and they understood the unfortunate reality of their competitive workplace: There were exceptionally few C-suite spots for women in finance.
"It was quite incredible, and at that time we didn't have words for it," she says. "We knew that it didn't feel good, but we didn't know what to make of it, really."
With hindsight, the answer is quite clear. McNulty and her fellow female auditors were made to feel like impostors for simply wanting to succeed in a competitive, male-dominated industry. They were told, both directly and indirectly, that they shouldn't even participate, let alone be leaders.
And it's this message that sticks with McNulty as she considers how to give. She wants to broadly encourage leadership, especially among women and marginalized populations. She wants them to know they belong at the highest rungs of leadership, and she wants them to have the tools they need to succeed there.
"It absolutely is linked," she says of her philanthropy and her early experiences in finance. "The notions of opportunity and transformation, those are some of the driving forces."
Taking Credit
So few leadership institutes are named after women, McNulty notes, that the name itself is a testament to the ethos of the Villanova program. "Women should step up, have their name out there, and take credit," she says.
McNulty serves as CEO of the John P. and Anne Welsh McNulty Foundation, established in the 1980s by her and her late husband, John McNulty. The foundation has given $28 million in the past decade, $18 million of that in the past three years. Most of the foundation's philanthropy goes toward leadership efforts, many of them directed at women.
Anne and John grew up in large Irish Catholic families in the suburbs of Philadelphia. They were high-school sweethearts who worked in lockstep much of their lives, until John's sudden death from cardiac arrest in 2005.
They married after college, attended graduate school simultaneously at the Wharton School at the University of Pennsylvania, and eventually ended up at Goldman Sachs together, where John became a top executive, serving as head of the firm's global investment-management division.
During his tenure, his division grew its assets under management from $50 billion to $300 billion. The duo retired in 2001, but not before making a windfall when Goldman Sachs went public in 1999.
Women should step up, have their name out there, and take credit.
Opportunities for Others
The Goldman Sachs initial public offering was a game changer for the McNultys. John's parents had immigrated to the United States shortly after they were married. His father worked as a landscaper and his mother as a housekeeper. John marveled how, in one generation, his family's socioeconomic status changed so drastically.
"The theme of our foundation is about opportunity. We have had opportunity. John and I had opportunity. My children had opportunity. Many of us have had opportunity … but others have not," she says. "We want to be in the position of creating opportunities for others, of giving people agency to do things for themselves."
McNulty and her foundation accomplish this in two ways: She seeds leadership programs at colleges — including Wharton, Villanova, Saint Joseph's University, and Hunter College — and she seeds leaders themselves, along with their ambitious programs.
Agents of Change
The foundation is perhaps most widely known for the John P. McNulty Prize, which it delivers in partnership with the Aspen Institute, where McNulty serves on the governing board. The prize is awarded each year to a fellow in the Aspen Global Leadership Network, which includes more than 3,000 entrepreneurs and leaders in business, government, and nonprofits from around the world.
Fellows receive guidance from the institute — including mentorship, training, and other resources — to launch a venture that addresses a pressing social, economic, or environmental need.
After their venture has found at least two years of success, fellows can apply for the McNulty Prize. Winners receive $100,000, and runners-up are recognized as laureates and receive $25,000. The foundation has awarded $4.5 million to McNulty Prize winners and laureates since establishing the program more than a decade ago.
Recipients are usually people who act as agents of change. The 2018 winner, Mehrdad Baghai, received the award to recognize his work on High Resolves, a nonprofit he created that runs anti-bias programs in schools across North and South America, Asia, and Australia.
The very first large gift the foundation ever made was because a leader caught John McNulty's attention.
While an executive at Goldman Sachs, John McNulty would walk from the firm's downtown New York City offices to a small Catholic school in Chinatown and then up five flights of stairs to the offices of the nun who ran the school.
The McNultys were captivated by the sister's love for the children and her desire to make the school a welcoming and successful educational environment for a neighborhood of immigrants, many of them from low-income families.
"The main reason that we picked that school was the sister was such a compelling personality and so devoted to the children," explains Anne McNulty. "When I look now at a lot of our subsequent programs, and particularly the McNulty Prize, we are really betting on these amazing individuals who are using all their smarts and talents to solve problems and make a difference."
We want to be in the position of creating opportunities for others, of giving people agency to do things for themselves.
Supportive Spouse
When Anne McNulty was facing constant derision in her first accounting job, she had one resource that her fellow female auditors didn't: a champion who understood the competitive world of finance.
Her husband, John.
After difficult days, John would tell her that the male supervisors who cut her down were "jerks" and too "small-minded" ever to succeed in finance.
"He was just very encouraging and combative," McNulty recalls.
At the end of the year, when her fellow female auditors had left the company, McNulty realized for the first time the extent of the bias women faced at the auditing firm. She also recognized that the women co-workers had missed the opportunity to champion one another.
"We never talked to one another. If we had all realized the difficulty of dealing with the environment, we could have supported one another more effectively," she says. "It did make a lasting impression."
As McNulty found success in her career, she worked hard not to make the same mistake twice. She aimed to create supportive work environments for women, hosting events like lunches where women could share experiences and advice. Yet she found that carving out space for women to encourage each other took constant effort and was not a natural part of the culture in finance.
"Even as an insider at Goldman, it's very hard," she recalls. "Everybody is working very hard, and you have to consciously try to support each other. It's not necessarily built in."
When she took up the mantle of philanthropy, McNulty was deliberate about developing programs that would give students, especially women, the know-how to navigate the business world successfully.
"People at their young stage of life are most open to the idea of transformation and changing the ways that they look at things," she says. "That's part of the appeal. That age, there's a lot of potential there."
Expanding Worldview
McNulty recalls her own experience in graduate school. Before arriving at Wharton, she had attended parochial schools populated mostly by suburban Catholic Philadelphians like herself. Wharton exposed her to students and ideas from all over the globe. Her worldview, and her understanding of her own professional potential, grew exponentially.
"It was very life-changing for us in terms of perspective," McNulty says. "It was a fundamental intellectual and philosophical shift, as well as the actual educational experience."
McNulty's $5 million gift to Villanova supports mentoring programs and leadership classes for students. The institute, launched in 2017, also funds research that seeks to better understand gender-related issues, such as access to paid day care, and inform policy. Another $10 million gift to Wharton in 2016 established several leadership programs, including experiential learning opportunities and a popular executive coaching program.
Though her background is in finance, McNulty has given $3.7 million to support female students pursuing STEM degrees at Hunter and Saint Joseph's, her late husband's alma mater.
It also helps that McNulty has a sweet spot for college.
She enjoys learning and has returned to campus in recent years, completing the Distinguished Careers Institute Fellowship at Stanford University in 2018 and the Advanced Leadership Initiative Fellowship at Harvard University in 2016.
And she has served on the governing boards of her alma maters Villanova and Wharton.
"I just love, love taking courses and being on campus. Being on boards is an indirect way of doing that. You are still in touch with what's going on on campus. What students are thinking. What professors are thinking," she explains.
"I am attracted as much to that intellectual excitement of campus life as to any sense of giving back."
WHY ANNE WELSH McNULTY SUPPORTS:
Leadership Training
Leaders have continued influence over time, creating a ripple effect that McNulty says gives her philanthropy greater impact and reach.
Lasting change requires a motivated and capable leader at the helm. An idea in the hands of someone with "the smarts and talents to solve problems and make a difference" will go far, says McNulty.
McNulty takes the notion of opportunity seriously. A leader can be made, or broken, in part by circumstance. That's why she creates platforms that encourage leadership and create opportunity.
Universities
Giving to universities and volunteering on college governing boards is a way for her to experience the "intellectual excitement of campus," she says.
College students are at an age filled with potential, McNulty says, and are open to "changing the ways that they look at things." Her own experience during graduate school shifted her intellectual and philosophical perspective on many issues.
Giving to institutes of higher learning allows McNulty to fund critical research that sheds light on bias and gender issues. Such research can inform policy and, over time, spur change.
view all ideas