Anne Welsh McNulty Receives Joseph Wharton Award for Social Impact
Anne Welsh McNulty, Co-Founder and President of the McNulty Foundation, received the Joseph Wharton Award for Social Impact. The award honors the Wharton alumnus who embodies the highest standards of leadership in both business and society. Anne was recognized for her leadership of initiatives to inspire, develop, and drive leaders to address the world's most intractable challenges.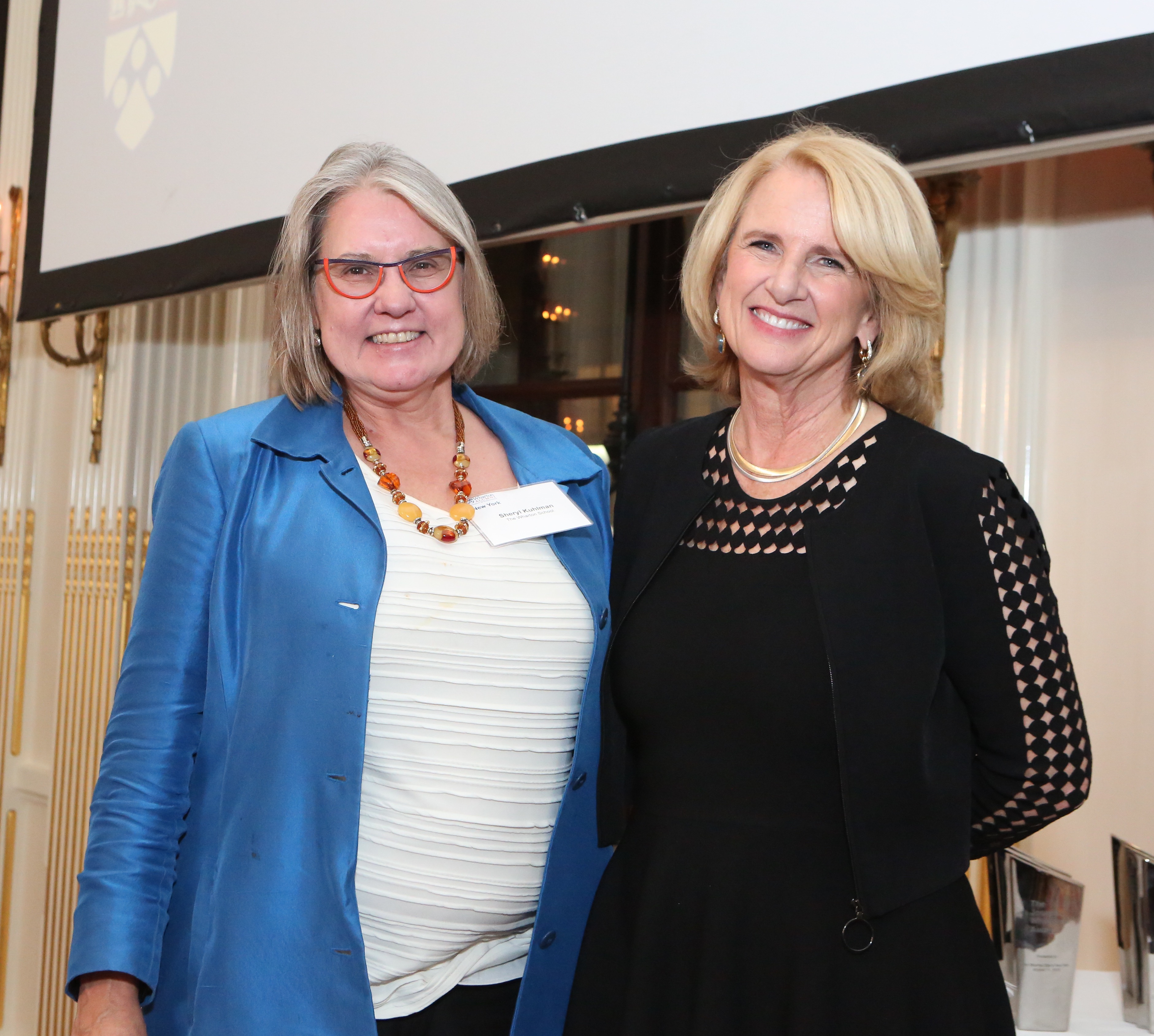 As a woman who has broken barriers in investment management, Anne is an enthusiastic advocate for women's leadership. She actively supports initiatives that increase the representation of women in leadership positions, and build conscious and inclusive environments that enable women to flourish. Not only has she done this throughout her career as an executive, but also through the McNulty Foundation's programs focused on propelling young women towards leadership roles in their fields. Anne spurred the creation of an Institute for Women's leadership at Villanova University, as well as the McNulty Scholars programs at St. Joseph's University and Hunter College supporting women in STEM. At the Wharton School of Business, Anne has led the creation of the McNulty Leadership program, which is pushing the boundaries of traditional leadership education. Anne's support has catalyzed expansion of the program's audience and offerings.Her commitment to young people has made its mark in building the next generation of thoughtful, moral, and courageous leaders.
The John P. McNulty Prize, created to celebrate her late husband's legacy of leadership, is given in partnership with the Aspen Institute and recognizes the extraordinary success of global leaders solving some of the world's most intractable challenges.

The 2018 Joseph Wharton Awards Dinner was held at the University Club of New York, with over 60 distinguished alumni serving on the Leadership Committee. Bill Griffeth, Co-Anchor of CNBC's Closing Bell emceed the event. As winner of the Joseph Wharton Award for Social Impact, Anne joins the ranks of esteemed past honorees, including, Nassim Nicholas Taleb, Author of The Black Swan and Fooled by Randomness; Mayor Michael Nutter, Former Mayor of Philadelphia; and Durreen Shahnaz, Founder and Chairperson of Impact Investment Exchange Asia.
view all ideas