McNULTY PRIZE LAUREATE
Harambee is increasing the labor participation rate among youth, especially those from disadvantaged backgrounds who are at risk of long-term unemployment.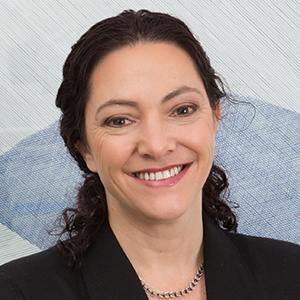 Harambee, co-founded by Yellowwods Executive Director Nicola Galombik, is a public-private job placement and employability program to solve two crucial challenges facing South Africa: a surplus of unemployed disadvantaged youth excluded from the labor market, and a shortage of work-ready young people for entry level jobs. Today, one out of our two young South Africans are unemployed, giving South Africa the third highest unemployment rate in the world. Even though there are jobs available, thousands of learners who matriculate and graduate each year aren't necessarily ready for the workplace.

Nicola enjoyed a successful career within the Resolve Group, one of South Africa's most prominent black-owned management consultancies.
At Resolve, she established and was Managing Director of Converse, a management consulting business focused on organizational change in the public and civic sectors.
She established the education department of the South African Broadcasting Corporation and has held leadership positions in several anti-apartheid cultural and educational organizations.
Nicola is the Executive Director of Yellowwoods, an investment holding company. She sits on the global Yellowwoods board.
In 2011, Nicola co-founded Harambee with fellow Africa Leadership Initiative peers, Charles Luckyx and Adrian Enthoven.
400
Employer partners
40,000
Young people placed into jobs
1,500,000
Assessments conducted
Along with Adrian Enthoven and Charles Luckyx, Nicola Galombik founded Harambee as a market-based and demand-led organization that has placed over 35,000 young work-seekers into entry-level employment, achieving a retention rate significantly above market average. Harambee's parallel goal is to alleviate the labor shortage facing employers in South Africa. The root cause of both these phenomena is a school system that fails to provide many youth with the necessary skills to obtain their first job. Employers struggle to find candidates who can adequately pass traditional interviews and skills testing. Harambee has established its effectiveness in helping job seekers get real, lasting placements. 80% of workers placed with Harambee were still there a year later, and employers continue to return to seek new employees.
view all impact stories