Laureate
Manoj Kumar
Impact Area
Women Empowerment, Economy, Financial Inclusion, Economic Justice
Location
Andhra Pradesh, India
McNULTY PRIZE LAUREATE
How Araku Originals turned an impoverished region into the most coveted name in coffee.
Coffee has a reputation for being a product with a thin margin sold by large multinational corporations who share little with farmers—but through profit sharing, bio-dynamic farming practices, and selling the highest-quality coffee to specialty bidders, Araku Originals has found a way for farmers to grow their fortunes along with the world's favorite drink.
The Araku Valley is naturally gorgeous, with verdant hills and meandering rivers, and up until recently it was also synonymous with crushing poverty and shocking rates of maternal mortality among one of India's many ethnic minorities—almost all women who gave birth would eventually die doing so. When Manoj Kumar left his job in finance to head the Naandi foundation, he was determined to do something about this "dark secret" of the region, long left out of India's emergence in the world economy.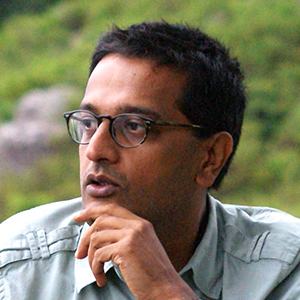 Despite skepticism from many in business and the nonprofit world, he wanted to bring coffee to the region—because that's what the farmers living there wanted to do. In colonial times, the British grew coffee in the region, and the people in Araku remembered. As they told Kumar, "Anything that was valuable in India, the British took control of, so coffee must be valuable."

With bio-dynamic farming practices—eschewing chemical fertilizers for fallen fruit and other locally available, labor-intensive but cost-free methods—and Kumar's marketing skills, Araku Originals has now become the #1-rated specialty coffee in the world. It is sold directly to specialty buyers who sample and roast small batches, paying a premium. The average Araku farmer receives nearly two and a half times more money per kilogram than farmers who cultivate coffee sold in bulk on the world's commodity markets. With the rise in incomes, farmers can afford to feed their families properly, send children to school, seek medical care, and invest in productivity-enhancing equipment like tractors. In short, Araku has figured out how to get growing coffee over the threshold where income begets a virtuous cycle of investment in people.

The brand now has a flagship store in Paris, boutique buyers and roasters in Europe and Japan, and is sold online around the world. Most importantly, the Araku Valley is no longer a byword for backwards poverty, but one coveted around the world.